Reduce, Reuse, Recycle and Repurpose all Season long!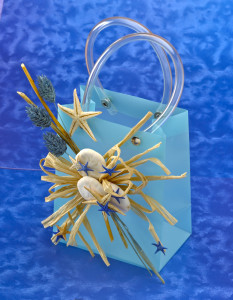 'Tis the season to be jolly for sure but 'tis also the season for lots of folly! Yes, it's the season for spending lots of money and creating lots of waste. Here's the thing…most people give their 'green' thoughts a rest during the Holidays, when in fact we should be more conscious of the excesses that can occur over the holidays, and more aware of how we can reduce, reuse, recycle and repurpose all season long.
Just because something is recycled doesn't mean it's trash and it certainly doesn't mean it cheap. Good taste has nothing to do with money or how much we spend…and sometimes the thought or presentation can become the most valuable part of the gift. Spend more time with your kids, get them involved, this is their planet…we just borrow it from them for a while. Teaching your children the importance of living green is the best gift you could ever give them.
Spark your creativity and ignite your children's imagination. The holidays are a great time to transform ordinary and discarded materials into new useful and beautiful items to decorate and inspire. And the way you wrap your presents with individuality and creativity can speak volumes about how much you love your friends and family and show how unique and special they are to you. 
There's a saying in Trinidad: "You may leave the islands, but they never leave you." It's so true…regardless of where I live, in a warm or cold climate, I'll always be an Island Girl and I'll always recycle tropical things to make and decorate my Christmas trees and to wrap my presents. It's my way of putting a little warmth into all the presents that I give to my friends and family.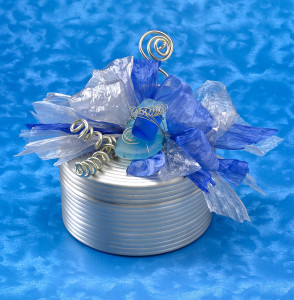 When I give a gift I always say…"The gift is just a thought, my present to you is the wrapping!"
Keep your love of Nature, for that is the true way to understand art more and more. – Vincent Van Gogh
All images © SanchezArias.com
https://sonyasanchezarias.com/wp-content/uploads/2012/12/Blog-Present-2.jpg
1000
775
Sonya
https://sonyasanchezarias.com/wp-content/uploads/2018/08/SSA_Initials_Charcoal_Logo-MM_Transparent340.png
Sonya
2012-12-12 11:04:30
2018-11-09 18:59:37
'Tis The Season